Richard's 'Pop-Up' Gallery
New for 2021 we would like to introduce Richard's 'Pop-Up' Gallery!  It may be small but we think it's perfectly formed and best of all is that we get to meet our customers face-to-face.
We would love to meet you so if you would like a long, leisurely tour of the gallery please have a look below at the dates & venues we have booked so far this year.  Please note however that we are regularly booking new venues and events so please pop back every so often to see what's new.
If you are a venue and would like to book us please get in touch through our Contact page.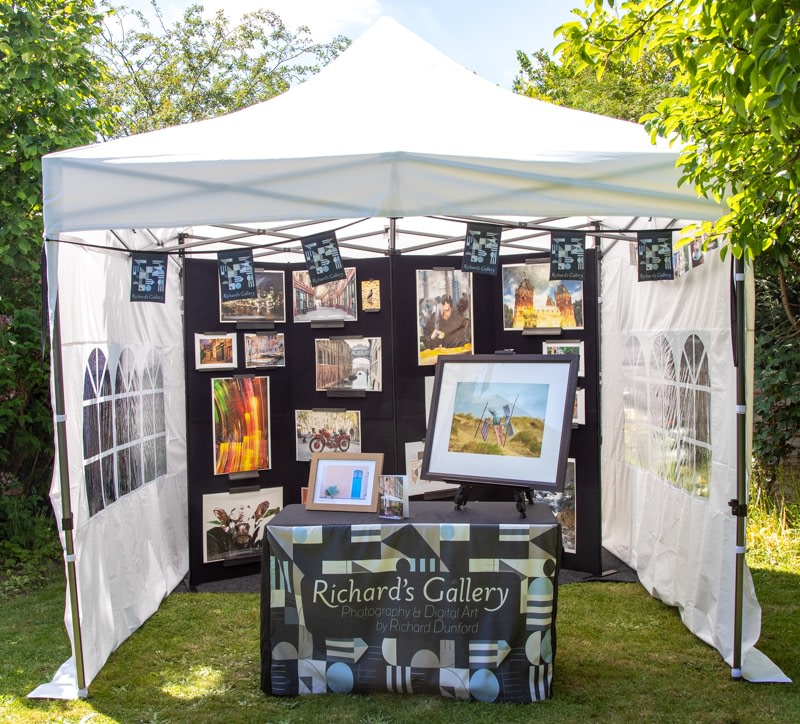 September 2021
Sunday 5th September 2021 9.30am – 5pm
Heavy Horse & Rural Crafts Show, The Vineyard, Shoreham, Kent TN14 7SA (opp Darenth Valley Golf Course)
Sevenoaks Lions fundraising event with activities for all the family including, heavy horse demonstrations, birds of prey flights, displays of veteran cars & tractors, a craft fair, local products and food stalls and of course – RICHARD'S POP-UP GALLERY!!
See Sevenoaks Lions News & Events page for more details.
Saturday 18th September 2021 9.30am – 5.30pm
Autumn Heavy Horse & Foal Show, South of England Showground, Ardingly, West Sussex RH17 6TL
A showcase of these beauitful rare breeds along with a wide variety of stands, a food village, vintage vehicles and a funfair for the kids!!
See the South Eastern Shire Horse Association page for more details and tickets.